NeuzLab 2021
SHADOWBOX SYNTH BUILD WORKSHOP
optically controlled drone synth
POSTPONED DUE TO GLOBAL CHIP SHORTAGE
WEDNESDAY NOVEMBER 10, 2021 @ UVic School of Music 7pm-9pm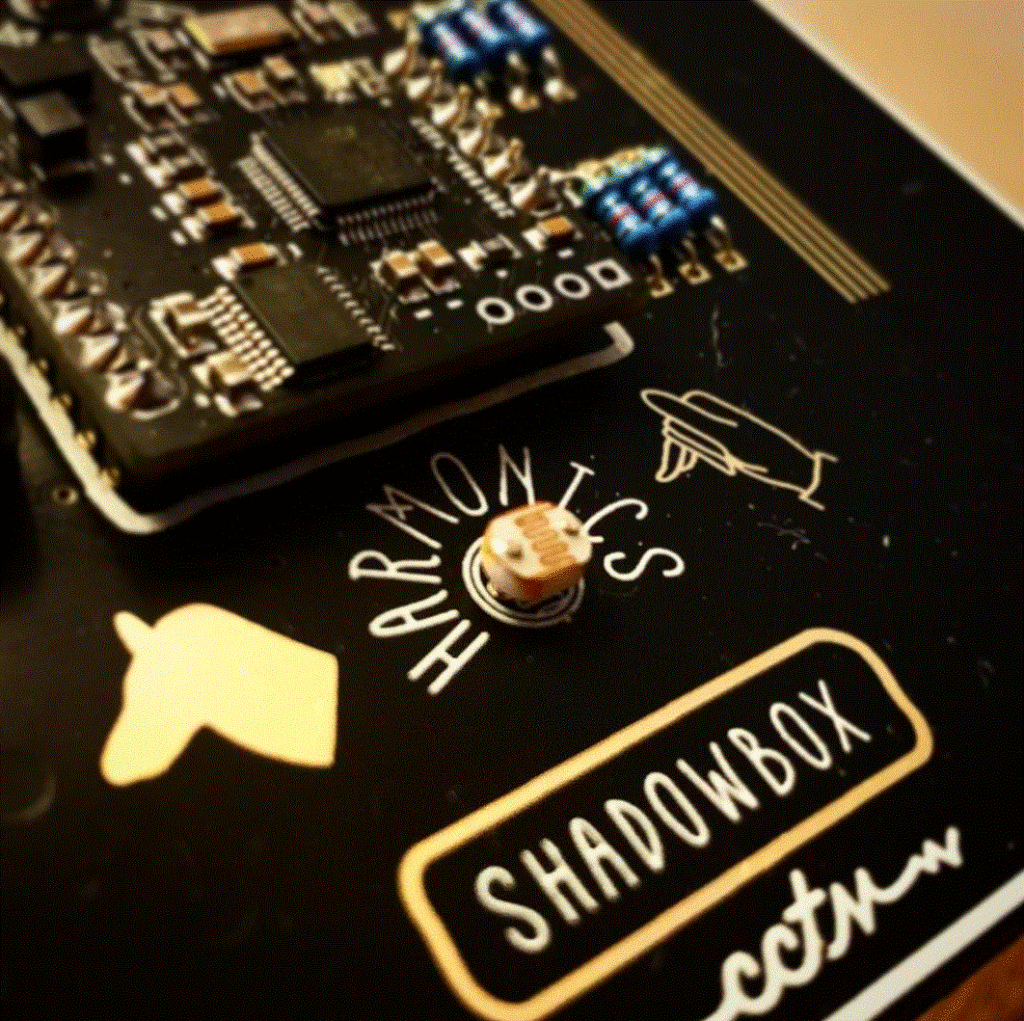 View this post on Instagram
NeuzLab is a workshop for the seasoned builder to the beginner do it yourselfer. An inclusive, open, and fun space, NeuzLab is for everyone and suitable for ages 12 and up. NeuzLab attendees get the opportunity to build a musical instrument that is guided by the amazing team from the Audio Lab at Capital City Transistors and Valve, cctv.fm. They design and build their own synthesizers, guitar pedals, modules and amplifiers. Included in the workshop is a detailed build guide, complete kit, and although we ask for you to bring your own soldering iron, there are many available for you to use. Beginner at soldering? No problem, the build guide has great instructions and the NeuzLab team can help and fix any mistakes. This is truly for everyone! 
---
QuadTec -101 (NeuzLab 2019)
The mystery synth build occurred at the inaugural NeuzLab in 2019 and was attended by approximately 40 builders and volunteers. In a workshop format, patrons received a DIY kit to build……  QUADTEC-101 a mystical instrument from the future created from plans collected in a time-machine joyride reengineered for today by cctv.fm ~ an instrument beyond the relativity of the beholder! Quadtec-101 is a dual oscillator digital synth that can output a quadraphonic sound (4 outs) with movement between the speakers using complex panning and attenuation and other magic.  In normal stereo, Quadtec-101 capitalizes on this complexity to create a 3D motion with complex harmonics and easy to use interface. Quadtec-101 is a standalone synth and it can be mounted in a Eurorack form.
QuadTec-101 CCTV.FM Product Page (loads of info)